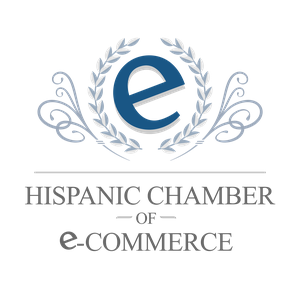 Empower by GoDaddy | Main St Accelerator Program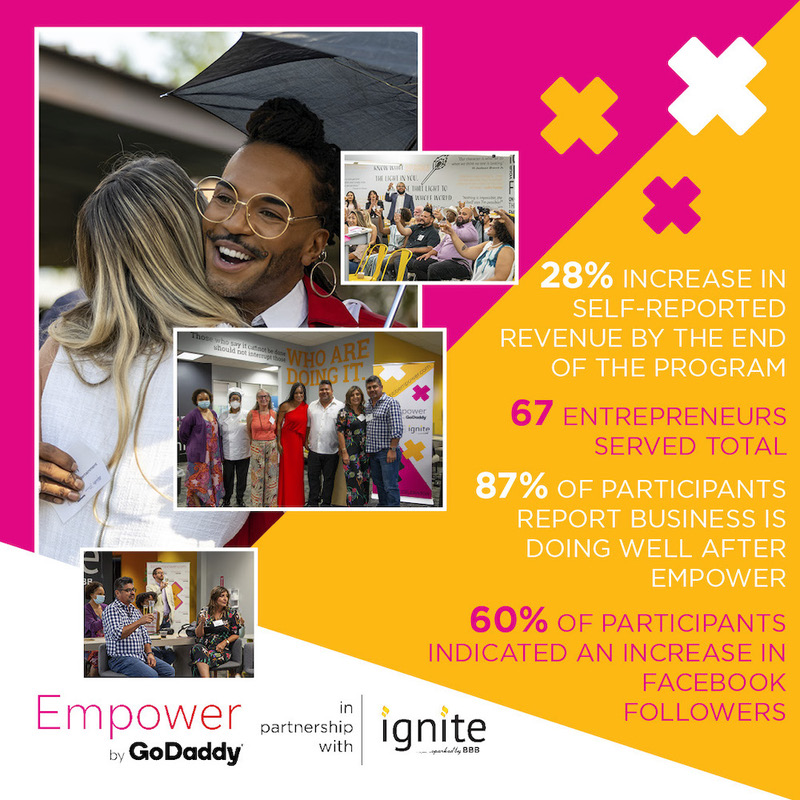 The Hispanic Chamber of E-Commerce & HISCEC Foundation invite you to apply now for this free accelerator program.


Accelerate your growth and success
TAKE YOUR BUSINESS TO THE NEXT LEVEL


Empower by GoDaddy, in partnership with ignite sparked by BBB, is a premier 8-week Main St. Accelerator.
Curriculum delivered by industry leaders.
Mentorship and support from like-minded entrepreneurs.
In-kind GoDaddy products for business improvement.
What is Empower by GoDaddy?
Empower by GoDaddy is GoDaddy's global community and philanthropic program equipping entrepreneurs in underserved communities with training, tools and peer networks to accelerate their journeys.


Better Business Bureau® Serving the Pacific Southwest (BBB) launched Empower by GoDaddy to deliver this education to Main St. entrepreneurs who want to ignite their venture. This multiweek program is a premier Main St. Accelerator and only accepts a limited number of applicants per cohort.
What does this program offer?
Empower by GoDaddy participants will graduate the program with the confidence and knowledge to skyrocket their business to the next level! The well-rounded program provides virtual training sessions, mentorship, and amazing networking opportunities. Past participants received legal audits and advice courtesy of Snell and Wilmer and financial guidance courtesy of Desert Financial Credit Union. Educational resources, mentorship, and coworking were provided by BBB, and free technology products and technical assistance were provided by GoDaddy. The inaugural cohort won over $10,000 in prizes!
How can a business apply and is there a cost?
The application is free and courtesy of GoDaddy, all accepted participants will receive a full program scholarship valued at over $5,000.


Accepted participants should expect to pay a one-time $99 material program fee. If a business is unable to cover the material program fee, limited scholarships are available.








Apply now CLICK HERE.