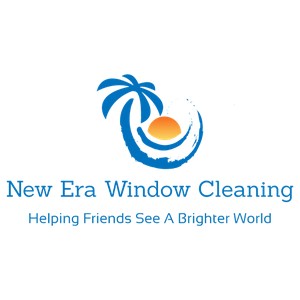 Residential Window Cleaning
---
---
* This service is contracted when the provider accepts it
Characteristics:
New Era – San Diego Window Cleaning provide professional, detailed, and courteous cleaning to single and multi-family dwellings. We use traditional and spot free pole fed water system methods, depending on which we believe will provide the best result for the customer. We can also clean screens, tracks, seals and frames, and any interior or exterior glass surface.
Other cleaning services: Lamps, chandeliers, large slat blinds/shutters, exterior non-glass surface cleaning, ground-level solar panels, gutter cleaning and screen repair.


Pricing
Minimums: Single Story: $155. Two Story: $220. 3 Story and up $275


Basic Package:
Windows: $7 per pane average, inside and out. $4 for exterior only cleaning. Sliding Doors: $10 per pane average. Dry brush on screens and simple track wipe included. Exterior frames included when using the water fed pole system.


Premium Package Options:
Screens: $2-3 for wet cleaning.
Chandeliers, light fixtures, mirrors: Bid separately based on size and location.
Shutter/Blinds: $2 per slat average (Large slat only).
Tracks: $1-$2; Includes vacuum, solution spray and wiping as needed.
Hard water stain removal: Price Based on condition and method used.