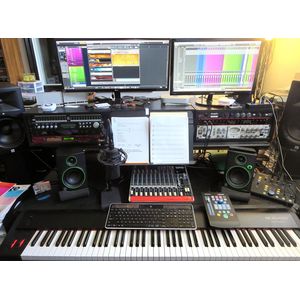 Original, Catchy JINGLES
---
Seller:
---
---
* This service is contracted when the provider accepts it
Characteristics:
Our custom-made commercial jingles are original, catchy, and unforgettable! For the Hispanic and General Markets. 
The price is for a Local (San Diego County) License or right to use the Jingle. Catchy melodies, great hooks!


Sonic Branding - Your clients will recognize you instantly.
Our advertising custom-made sonic branding music, is effective in creating recognition and reinforcing your brand. Listen to some of the Jingles we have wrote and produced in the following link: https://www.lanmediaproductions.com/jingles-in-english-and-spanish.html
Some of our Jingles have more than 15 years in the air!
30 Years experience producing original, catchy singing JINGLES for your radio and TV advertising campaigns or in this times, you can use it for your marketing in social media platforms. We also offer the video production and post-production of the :30 seconds commercial.
Lan Media Productions www.LanMediaProductions.com email: david@LanMediaPro.com